Our partners

Black Diamond Lifestyle works with a number of partners.
tHE CHOCOLATE
Was born with a vision for the perfect synergy. We have taken the finest chocolate in the world and created bespoke, handmade, champagne truffles. We have enrobed them in edible pure 24 carat gold and presented them in a contemporary, chic, Swarovski adorned boutique box.
WHAT THEY DO: Thus providing the most luxurious chocolate experience in the world, as described by Harrods of London. Every single element of producing this experience is hand crafted in the UK. No two will ever be the same and each has its own certificate of individuality. A bespoke service is provided from choice of Swarovski crystals to personalising your box with the name of your yacht, jet or loved one. The Chocolate – a 21st century chocolate experience made in a traditional way.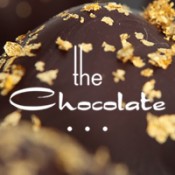 MR MICHAEL JEWITT
Please contact this great graphic designer, who has helped us to create our logotype and brand identity, together with our company's beautiful brochures
WHAT THEY DO:
Graphic Designer - creates logotypes, media info and everything else that your business might need.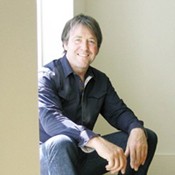 MR DAVID SHORTLAND
Please contact this wonderful person who has created our Video Presentations for our old website AirSnowSea T&V (www.AirSnowSea.tv ) and the new one - Black Diamond Lifestyle, both feauture two language versions.
WHAT THEY DO:
Proactive PR, a division of DS Air Limited, can give you your very own TV station, fully planned, managed, delivered and even streamed from our server bank straight on to your website if you need it. Our "white label" offering gives you an exciting multimedia capability without any of the hassle or technical requirements you would otherwise need.