Our partners

Black Diamond Lifestyle works with a number of partners.
tHE CHOCOLATE
Was born with a vision for the perfect synergy. We have taken the finest chocolate in the world and created bespoke, handmade, champagne truffles. We have enrobed them in edible pure 24 carat gold and presented them in a contemporary, chic, Swarovski adorned boutique box.
WHAT THEY DO: Thus providing the most luxurious chocolate experience in the world, as described by Harrods of London. Every single element of producing this experience is hand crafted in the UK. No two will ever be the same and each has its own certificate of individuality. A bespoke service is provided from choice of Swarovski crystals to personalising your box with the name of your yacht, jet or loved one. The Chocolate – a 21st century chocolate experience made in a traditional way.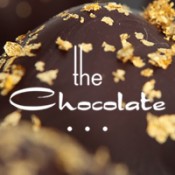 Mr David Shortland
Please contact this wonderful person who has created our Video Presentations for our old website AirSnowSea T&V (www.AirSnowSea.tv ) and the new one - Black Diamond Lifestyle, both feauture two language versions.
WHAT THEY DO:
Proactive PR, a division of DS Air Limited, can give you your very own TV station, fully planned, managed, delivered and even streamed from our server bank straight on to your website if you need it. Our "white label" offering gives you an exciting multimedia capability without any of the hassle or technical requirements you would otherwise need.
MR MICHAEL JEWITT
Please contact this great graphic designer, who has helped us to create our logotype and brand identity, together with our company's beautiful brochures

WHAT THEY DO:

Graphic Designer - creates logotypes, media info and everything else that your business might need.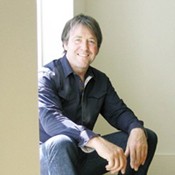 VAULT COUTURE
As one of the world's most innovative clothing concierge services, Vault Couture is an invaluable service for members across the globe. The ultimate private members club for your wardrobe provides an experienced concierge and logistics service for your most treasured fashion.

WHAT THEY DO:

Vault Couture understands that having the perfect outfit to hand is vital, and for many, especially those who have multiple homes around the world or jet-set for either work or pleasure, it is important to have a clear understanding of what you have and its location. The Vault Couture concept removes this stress, with state-of-the-art technology providing clients with a comprehensive catalogue of their wardrobe, climate-controlled storage facilities and shipping & transport services.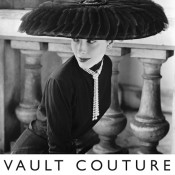 UNDILUTED SPIRIT
We are very happy to introduce our partner company, that is also a part of Sunseeker London Group of Companies. Alexandra Harrison is the force behind the business and she has a vast amount of experience in hospitality and entertainment industry. Please contact her if you're planning a party or an event in UK, France or any other destinations, she'll make your event, whatever is the occasion, full of happy memories!

WHAT THEY DO:

Undiluted Spirit is an event production company who design and produce exquisite occasions, known for creativity and style.

With passion they create exceptional events that maintain the integrity of your style and vision. They are sensitive to your personal needs and your individual tastes, ensuring your complete satisfaction through every step of the process. Every event is a unique experience, from glittering star studded occasions to intimate celebrations they are with you every step of the way.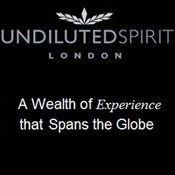 TRONA
TRONA is the only floating armchair in the market which is also used outside the water.

WHAT THEY DO:

Trona is the OUTDOOR furnishing, comfortable chair for sunbathing, floating armchair and mattress, a simple act and Trona changes its function always with the maximum comfort and an endless series of accessories. The only thing which stays always the same is its beauty. Also in XS versions for children...

Trona hangs over perfectly during time, inside and outside water because it has a completely removable fabric and it's produced with materials suitable for being always open air, water-repellent, anti-spot, anti-mould, resistant against sun light and atmospheric agents.